If you want to start an online business, why not choose a jewelry business? According to Fortune Business Insights, The global jewelry market size was $330.0 billion in 2019 and is projected to reach $266.53 billion by 2027, at a CAGR of 3.7% during the forecast period. The consumption of jewelry is always on the rise. Therefore, despite the fierce competition in the industry, you can still almost profit from it.
Want to open a Shopify jewelry store but don't know how to get started? This article will point you to the unique features of the most successful Shopify jewelry stores and how you can apply their successful strategies to your own store.
Top 5 Shopify jewelry store examples
1. Sunflower Jewels
When it comes to Shopify stores examples that have been successful in the jewelry niche, this store meets most buyers' requirements.
Founded in 2015, Sunflower Jewels is dedicated to creating a great shopping experience for its customers. As a Shopify jewelry store with a focus on minimalism, it aims to offer quality, unique jewelry designs at affordable prices.
What can we learn from this?
Sunflower Jewels has a lot going for it, including its unique designs and extensive collection, as well as positive reviews. In addition, there is something very specific that sets them apart from many other Shopify jewelers, namely their product pages.
There is no doubt that Sunflower Jewels is one good example of a store that has optimized its product pages for conversion. Unlike other jewelry stores, it ensures that consumers get a 360-degree view of each product, including its size specifications, style, and coloring.
Unlike other jewelry stores, it ensures that consumers get a 360-degree view of each product, including its size specifications, style, and coloring.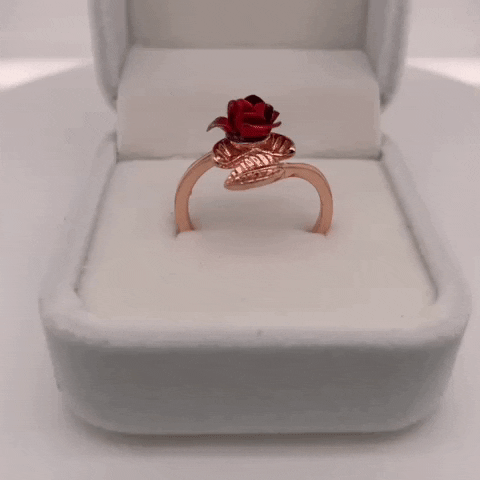 On top of that, this Shopify jewelry store has comprehensive product descriptions, customer review ratings, and size charts and shipping information, making the store more reliable and trustworthy.
2. Wolf Circus
Wolf Circus is a Shopify store that sells fine jewelry. They position their jewelry as "attainable luxury". They produce high quality products with attention to detail. All earrings, necklaces, rings, and other jewelry are handcrafted or cast using recycled sterling silver or recycled bronze plated with high quality 14k gold.
What can we learn from this?
Environmentally friendly and sustainable products are increasingly in the spotlight. It is no wonder that their jewelry receives a lot of love from consumers. In addition, fine quality products are essential to the sale of jewelry. Take a closer look at the Wolf Circus website and you will see that they have a much higher percentage of pictures than text.
3. Biko
The design of this Shopify jewelry store is very simple. The element that makes it stand out is the photography. They call themselves a "modern nostalgic jewelry brand". The company is based in Toronto.
Inspired by nature, contemporary art, architecture and travel, each of their pieces is handcrafted from smooth mixed metals and natural stone. 25% of BIKO jewelry is made from recycled metals and components. And their packaging is recyclable and biodegradable.
What can we learn from this?
Biko and Wolf Circus are very similar. They both sell sustainable jewelry. And the stores are simple in design. If you don't have any jewelry ideas yet, sustainable jewelry is worth the investment.
Since its launch in 2005, BIKO has worked with retailers like Nordstrom and Hudson's Bay Company, celebrities like M.I.A., FKA Twigs and Bianca Andreescu, and international brands like Mattel. It has also contributed to ELLE, InStyle, Billboard Glamour, Nylon and WWD to expand their brand awareness. And it remains focused on giving back to the community through partnerships with charities such as Rethink Breast Cancer.
4. Finne Jewelry Store
Finne Jewelry is a world-renowned jewelry brand. Originally established in 2008, they are dedicated to providing stylish and elegant jewelry at affordable prices. This Shopify jewelry store focuses on diamond jewelry, and all designs are handcrafted with the utmost care and professional craftsmanship.
What can we learn from this?
Finne Jewelry's blog provides consumers with a professional perspective on the various varieties of diamonds, as well as jewelry care guidelines. The expertise has won the hearts of many customers.
Discounts such as buy two get 3rd free and free shipping over $39 are also great ways for them to attract customers to place orders. They also leverage social media to acquire new customers, such as consumers tagging a photo on social media with #finnejewelry for a chance to win a Finne Jewelry gift card worth $100.
5. V.K.N.G Jewelry Store
VKNG is one of the best Shopify jewelry store that focused on viking jewelry and Norse jewelry. We like this jewelry store because its website design style is highly consistent with its products. If you love viking jewelry, then you can definitely feel the owner's love for Viking culture and find what you're looking for in this store.
As stated on the website, "Craftsmen create unique and elegant bracelets, necklaces and rings, inspired by Viking culture and genuine Norse symbolism." Each piece is a unique work of art.
What can we learn from this?
VKNG jewelry is a great example of how one's hobby can turn into a full time business. Unlike other Shopify jewelry sites, it focuses on a much smaller jewelry niche – viking jewelry. This avoids fierce competition in the market and helps to gain a more precise audience.
Over 1,000 positive reviews with pictures have gained the trust of consumers.
After seeing so many top Shopify jewelry store examples, do you have some inspiration for your own jewelry business?
Tips to make your Shopify jewelry store successfully
For sure, you can start a jewelry store with Shopify easily!
Some are some tips when launching a jewelry business online.
Choose a Shopify theme that suits your jewelry business
A good Shopify theme extends the benefits of your products to the max. Most of the jewelry stores mentioned above, for example, focus on large, clear product photos. Shopify themes that are easy to navigate while keeping things simple are popular in jewelry stores.
Take quality pictures of your jewelry products
Images are very important for jewelry. You need to learn some jewelry photography tips to better engage your customers. If you run a dropshipping jewelry business, make sure your suppliers can provide quality, clear images!
It's absolutely necessary to set up social media channels! Running Instagram, Pinterest, and Facebook correctly will not only help you grow a large audience, but will also help you understand what your customers are thinking and create a more effective marketing strategy.
Wrap up
Whether you want to open a jewelry shop on Shopify, or have already started, these 5 top Shopify jewelry stores can give you new inspiration. Don't hesitate to start now!