Have you heard about branded dropshipping? If you are looking to start your own branded dropshipping business, then you probably have. Lots of stores have been doing this. The art of dropshipping is a great way to improve one's store. Branding is essential, and good branding is a guaranteed way to keep your customers coming back for more and set you apart from the others. In this article, we will guide you in a step-by-step process on how you can brand your dropshipping store successfully.
How Does It Work?
Just a refresher, dropshipping is one of the easiest ways to start an online business. You would only need to order specific products when you get a sale instead of buying tons of products and having them in your inventory. Branded dropshipping works like regular dropshipping, although branded dropshipping involves creating a brand around a product. Branded dropshipping gives you the chance to develop long-term e-commerce business. Dropshippers build a store centered around this theme or product, private labeling these products and making a community about it through social media.
Creating a brand centered around your chosen product enables your business to stand out and look more credible than the other competition stores selling the same product. When done right, you would successfully do a long-term business that could generate tons of money.
Store Type
Before you build your brand, you have to establish what product you'd be running. It is highly recommended that you focus on one product or a niche store, such as a jewelry dropshipping store, because these allow you to target a specific audience. With a target audience, you can build your theme and business around this to easily connect with your audience.
Brand Name And Logo
After you have fixed what kind of store you have, the next important task comes. Makine a brand name and logo. This is an important aspect when it comes to business. After all, this is what makes your business memorable and different from the others. This will be the identity of your dropshipping store, so it must be unique.
Your brand's name and logo will stick with people if you have an excellent marketing service, making your dropshipping business memorable and credible. You must create an effort for your dropshipping store's identity because this would make your business memorable.
It is not difficult to start a branded dropshipping business, and there are already many dropshipping suppliers offering private labeling services, such as Nihao Dropshipping, Wiio, etc.
Read this to know more tips before starting private label dropshipping.
Target Audience
Identifying your target audience is always an essential aspect one should note when it comes to business. Social media is an excellent tool in helping you know more about your target audience and connecting with them. Facebook, Instagram, etc., can be helpful in surveying how your audiences think, talk, and identify their age, gender, and other notable information.
Creating Your Store
When making your branded dropshipping business, you must make your store as unique as possible to separate you from the competition. Lots of dropshipping stores have generic themes. While this is okay, it is recommended that you not follow this pattern and make yours different.
Your store's theme should match your product. The chosen colors should look relevant to the products your brand is focusing on and professional. The wrong color scheme can instantly make a customer not feel right about your dropshipping business. If you are having a tough time deciding on what colors to use, it is highly suggested that you check out color emotion guides or color wheels to see what color mixtures look suitable and professional.
Building Credibility
Creating pages for your store can increase your brand's credibility when it comes to your audience. Adding pages such as contacts page, refund policy, shipping policy, privacy policy and terms of service, and a homepage, can help increase the trust you are trying to build with your target audience.
Memorable Slogan
Having a memorable slogan representing your brand can make your dropshipping business more memorable. Your slogan should be unique and doesn't have to focus on the niche your brand is offering mainly.
Social Media
Using social media websites can help boost your brand's name and popularity. Be sure to have a consistent name and logo in all of the social media platforms you intend to use to avoid confusing your target audience and loyal customers.
Quality
If you want to build your brand as a reputable one, be sure always to check out the quality of the products you have in your dropshipping business. Checking these items out if they are good enough for your customers is a great way to ensure your brand's reputation is on a high note.
Taking Care Of Your Audience
Watching your audience and monitoring their reviews for your brand is essential. Always take note of what your audience has to say regarding the products within your business and how you can improve further regarding these items. Always assist customers who have bad experiences with your business and reward the loyal customers for keeping them coming back for more.
Quick Shipping
Having your products reach your customers as fast as possible gives them a great experience. This is important because you are building your brand and reputation. Since most stores are dropshipping from China, if you have a popular item on your brand, ordering this item in bulk could help faster the shipping process. However, if you plan to bulk order an item, it is essential to keep an eye on this product's popularity with your audience to avoid wasting money. If your brand is dropshipping from China, shipping time can be faster by looking for reliable suppliers and fast shipping methods.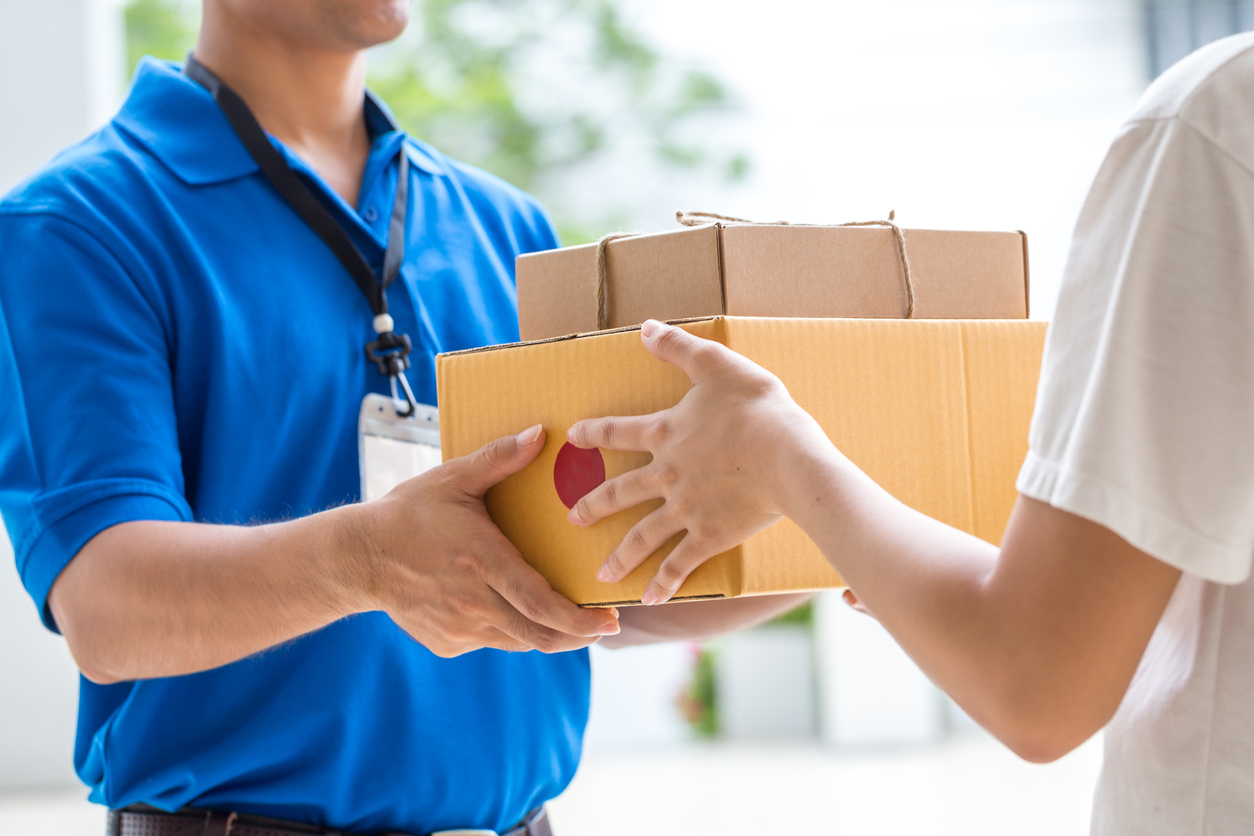 Branded Packaging
Having a customized package for your dropshipping items sets you different from the rest. This builds credibility and makes your branded dropshipping business more memorable and trustworthy because it has your name and logo on the packaging of your items.
Conclusion
Branded dropshipping is a lot of work, but with the proper steps, planning, decisions, timing, and effort. Your branded dropshipping business can be a reputable and successful one that could generate you lots of income in the years to come. Keep these steps and tips in mind, and your dropshipping business is guaranteed to succeed.