Instagram is a social media platform that allows you to share your photos and videos with the world. Over 500 million people use this platform every day. It is a great platform for marketing, as it allows you to reach a wide range of people. Getting noticed on Instagram can be difficult without using hashtags or following influencers. Promoting your Shopify store on Instagram can be achieved by using relevant hashtags and following influencers in the same niche as your shop. By following these strategies, you can know how to advertise your Shopify store on Instagram.
Live streaming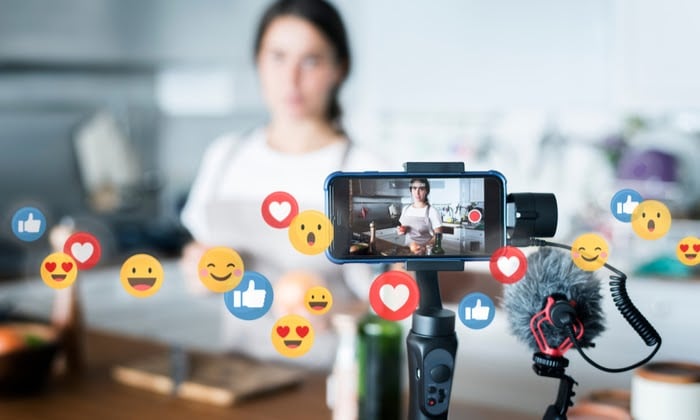 When you adopt a human element, your followers become engaged with your brand. For instance, you can start a live question-and-answer session to enable the followers to ask questions in real-time while familiarizing themselves with your brand. The live streams will also provide an opportunity to showcase your Shopify products and services and receive feedback. However, you should know that every engagement is good, meaning you need to accommodate every criticism and use it to enhance your brand. Further, live streams can enable you to receive the data you require to improve your brand.
Engage with hashtags
Hashtags can enable you to find your ideal audience on Instagram. You need to maintain a running list of hashtags used by your followers to represent your brand or overlap the industry of your Shopify store. You can follow such hashtags on Instagram by searching and clicking a follow button. Ideally, once you notice a new post using a hashtag, you can attract attention to the Instagram profile of your brand by commenting on it. However, you should avoid using comments on hashtags to advertise your products. You can be flagged for spam if you do that regularly. Instead, you should engage with other Instagram users.
You can complement their Instagram post and develop a creative way of mentioning that you provide similar content to begin a relationship with the prospective clients. Most Instagrammers can know when others are spamming them with comments. Therefore, you should take time to provide real comments that offer value to a conversation.
Use influencers
You will need someone who has a large following and is willing to promote your products. This person needs to know your product and tell you what they think of it so that you can make adjustments accordingly. You can reach out to them to see if they would like to collaborate with you on the content or if they have an audience interested in what you have to offer.
Enhance your store with content marketing
If you establish high-quality content and reply to the visitors' questions on your blog page, you will experience increased traffic since they will continue visiting your site. Also, provide a reason for the visitors to stay longer on your site to avoid the visit-leave situation. This case explains why you should develop good blog posts for SEO purposes. Your blog should be optimized for mobile, include links to older blog posts, relevant links, keywords, supported by images, scannable and easy to read, well-organized headings and subheadings, and well-written meta title plus meta description. Once you publish your content, you need to follow their analytics results to establish a good strategy.
Create a mobile application for your Shopify store
Once you have a decent customer base, keeping your client base engaged with your brand is critical. That is because customer acquisition is costly, and your repeat clients would typically make five times more purchases than new clients. However, you can turn your Shopify store into a mobile application. Understandably, with push notifications, excellent shopping experience, and fast checkout, advertisers have proved that a mobile application can help in increasing your mobile conversion rate up to 70 percent. A good app for your store should be loaded with several features to assist you in growing your business. It should also provide constant updates to assist your store in adapting to the evolving market.
Instagram is an instrumental social media platform for marketing. It has a wide range, a diverse audience, and great engagement rates, making it a perfect platform for brand marketing. The best Instagram advertising techniques for your Shopify store are engaging, creative, and, most importantly, effective. You must find your target audience on Instagram to engage with them effectively and boost your Shopify store.